'Bachelorette Nation' Sweeps Campus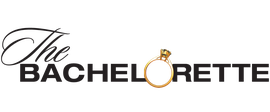 "Bachelor Nation" is one of the most popular fan bases in reality TV, so I decided to spend some time over break seeing what the hype was all about.
"The Bachelor" and "The Bachelorette" are reality-TV shows based around the general theme of falling in love. In case you haven't seen either, here's what happens: the producers of the show pick a single man or woman through a highly-competitive selective process and begin to gather around 30 perspective live interests for the Bachelor or Bachelorette to date, fall in love with, and, if all goes according to plan, marry.
"The Bachelor's" first season aired on ABC in 2002, followed by "The Bachelorette" a year later. Since their beginnings, "The Bachelor" and "The Bachelorette" have run for 25 and 16 seasons, respectively.
Once the cast is selected, the entire crew spends about two months at a utopian-like resort together, completing different activities and going on dates with the bachelor or bachelorette. Each contestant explains their own back story to the viewer, and why they decided to try to find love on this show.
When you have up to 30 people all competing for love with one person at the same time, tempers flare. What I noticed immediately is that there is constantly some drama going on. They all put themselves out there for the whole world to see and each try their own unique attempt of getting the attention of the bachelor or bachelorette. And things get ugly.
A lot of people reappear throughout different seasons of the show if they don't end up finding love, so fans of the show can follow some of their favorite characters through multiple seasons.
The latest edition of "The Bachelorette" is unlike any other season that came before it, and not just because it's the first one I've watched. Instead of having one female star throughout the whole season, there was an extreme series of events that called for another bachelorette to be called in halfway through the season.
Clare Crawley was the original Bachelorette at the start of the season, and at 39 was the oldest Bachelorette in the show's history. She rushed into things very quickly into the season and ended up getting engaged to a contestant named Dale Moss, a 32-year-old former NFL player.
Amelia Carlan, a senior from Conway, Mass., has been a fan of the series for a while.
Even though she had high hopes for this season, she was left unimpressed.
"I have been watching 'Bachelor' franchise shows since middle school," Amelia said. "When I first saw the announcement of Clare as the Bachelorette, I was actually pretty excited. I was disappointed that she was just as allowing of the drama as any other lead, and in the end kind of ruined her shot at a real engagement by rushing into one with Dale and leaving the show."
After her quick engagement to Dale, the show had to bring in another bachelorette to fill in her role. They decided on Tayshia Adams, a 30-year-old former "Bachelor" contestant, to replace Clare and finish the season with the remaining guys.
Eleanor Winrow, a post graduate from Wilton, Conn., is also a big "Bachelorette" fan, but wasn't a fan of Clare. She thought the season really began once Tayshia showed up and took over.
"I thought the season became a true "Bachelorette" season when Tayshia arrived because Clare didn't know how to properly host as bachelorette," she said. "The season had the best boys ever and she wasted it on Dale. [It was] so sad, but yay for Tayshia!"
Tayshia went through the rest of the season and gave every guy a fair chance at love.
[Editor's Note: If you haven't yet watched the show, and want to be surprised, stop reading now.]
At the end of the season — the show's finale aired Dec. 22 — Tayshia chose to be with Zac C. over every other contestant. This decision was not most fans' favorite, but it definitely wasn't the worst. Many guys, in my opinion, are kept along just to cause drama, and Zac was one of the genuine ones who actually seemed like he wanted to be with Tayshia.
Eve Seidman, a senior from Baltimore, Maryland, summed up her feelings on the season perfectly when she said, "Other than not liking Clare, I really liked the season and all the guys (except for Bennett). I definitely liked it more when Tayshia came but overall it was good."
Leave a Comment