Are You a "Bachelor" Fan? Tell the Truth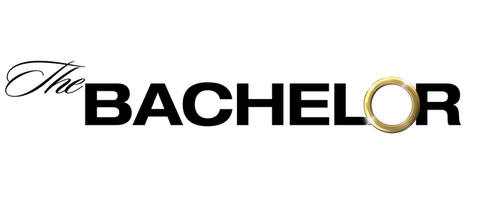 Every Monday night at 8 p.m. millions of people, including many of the students sitting right in your class, gather in front of the TV to watch the beloved, cheesy, and overly dramatic show: "The Bachelor"
"The Bachelor" is a reality show on ABC in which a guy tries to find his wife out of 30 women. He gets to know the women through series of dates and sit-down dinners. The show takes them all over the world, and the dates consist of exploring different cities and countries. At the end of every episode, he gives out a rose to women he wants to continue to get to know. The others that do not receive a rose are eliminated.
At the end of the series, the bachelor is supposed to choose one girl he wants to spend the rest of his life with, and proposes to her. The current bachelor is a 28-year-old pilot, Peter Weber, from Westlake Village, Calif. He was on the last season of "The Bachelorette," which is similar to "The Bachelor" but with the genders reversed.
Hannah Brown, the Bachelorette, broke Weber's heart when she eliminated him during the finale. He placed third. However, he was given a second chance at finding love by being chosen by the producers to be this seasons leading man on "The Bachelor."
There are a few "Bachelor" fans at Williston — at least ones who will proudly admit it — who currently keep up with the show.
Katie Borden, a senior from Amherst, Mass., loves watching. "I think it's hilarious," she said. "I couldn't take anyone who would go on a dating show seriously especially once they start making all the drama." She looks forward to watching the show at the beginning of every week.
However, she has some strong opinions about Peter as this season's bachelor. "Peter is so indecisive and just like so untrustworthy when he makes his decisions," she said, referring to when Weber eliminated a girl then brought her back, which caused a lot of unnecessary drama.
"I don't really like him because he is just so unreliable," Katie said. "Like I wouldn't be surprised if he ended the show without choosing anyone." Katie clarified that Peter is "too nice" and often times feels bad for the girls when they cry to him, and will keep them for another week because of that.
Her favorite contestant is Madison Prewett, who she predicts that she will be the winner. Her least favorite contestants are Kelsey Weier and Mykenna Dorn. According to Katie, Kelsey is "psychotic" and attention seeking, while Mykenna is "weird" and makes herself the victim all the time.
Akivha Mazile, a senior from Easthampton Mass., agrees with Katie on Peter being indecisive.
"If I am being completely honest, I haven't enjoyed this season as much as others due to Peter's inability to make a decision and stick with it," he said. "Kicking off and then bringing back on certain girls kind of ruined it for me this season."
Akivha continued, "He is unable to see through some women's façade or fake personalities, and is very gullible and easily manipulated."
Akivha has been an on-and-off "Bachelor" fan for about two years. He watches it mostly because of his mom, but he has grown to enjoy watching on his own too. "It used to be our mother and son time and it is always something fun to talk about at the dinner table," he said.
He thinks that contestant Hannah Ann Sluss will win this season because she is "innocent" and "much nicer than a lot of other girls on the show." Akivha's least favorite contestant is Alayah Benavidez because she is "extremely fake" and was not "genuine" for the entirety of her time.