A Look at Covid's Economic Impact Through the Eyes of a Massachusetts Small-Business Owner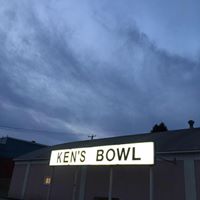 The aftermath of the Coronavirus is hopefully starting to come into sight as several states are back in motion, in some form or another, after months of lockdown.
Massachusetts' reopening is set to occur on May 18, after a short extension announced by governor Charlie Baker just days before the original reopening date, which was May 4.
Many large-scale businesses and chain restaurants will stand a better chance of financial recovery when compared to family-owned, small businesses.
Reece Gillette, a small business owner in Pittsfield, Mass., is hopeful, but unsure, if his business will open on May 18, when he's allowed to open his doors.
"There has been a tremendous amount of uncertainty when it comes to when we are going to be able to open up our business again," said Gillette.
The Gillette family owns and operates two separate family businesses: a large bowling alley called Ken's Bowl, in Pittsfield, as well as a travelling carnival known as "Gillette Shows."
The carnival is a seasonal operation, so to not open this summer would have drastic effects.
"The large gathering of people puts us in an extremely tough spot," said Gillette. Additionally, he fears that people who have lost jobs or wages will impact the amount of money people would spend on things such as a carnival, which is not a necessity like food and bills.
The most stressful thing, Gillette said is, "We simply cannot push our season [the carnival] off until the later months in the year."
The plans for the carnival remain uncertain and their reopening does rely heavily on the various statewide decisions of reopening. As of now, Gillette is hopeful that some states will reopen for the summer and give them a chance to go on the road again.