You're Not Sleeping Enough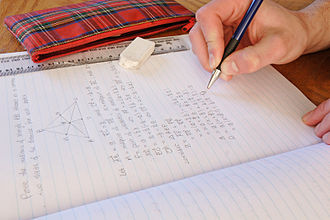 High school is stressful, we all know that. We're juggling daily schedules plus extracurricular activities, all while trying to have a social life. Unfortunately, it seems one thing getting in the way of all this is a lack of sleep. And the factor causing that: homework.
The results of a survey sent out to the entire student body showed that the majority of Williston students get seven hours of sleep per night, and two to three hours worth of homework every day. Out of 100 student who responded, 23 take three honors or AP classes.
The Willistonian then questioned the students if the deprivation of sleep was due to their lack of time management or other factors.
According to Kassandra Orcutt '19, there are three crucial aspects contributing to not gaining the average hours of sleep every day. Teenagers, according to the National Sleep Foundation Children's, need eight to 10 hours of sleep per night.
"I think that it is a combination of, I would say three main factors, one is homework but specifically the pressure to finish homework, and that links to time management," Kassandra said. "So, I believe that the amount of homework given to students a majority of the time is manageable, if you manage your time right."
Williston is a highly academic school that prepares its students for college. As expected, the hours spent on homework are bound to increase depending on the difficulty of the particular class.
"I take three APs, I finish my homework every night, and if I don't it's because I wasted my time talking to someone, or wasn't really focused," Kassandra said. "I didn't sit down, and I didn't have the mindset of 'let me finish this,' and then the third factory I would say is our mindset."
Sonia Whiteman, a sophomore, had a different reason why she doesn't get enough sleep: the amount of extracurricular activities she's involved with every afternoon.
"I take five classes, one honors and then an AP, and in all the classes I usually have 30 or 45 minutes of homework, especially in the honors and the AP one," Sonia  said. "So, like the two hours of study hall and sports practices don't give me enough time to finish."
Sonia said she could do her homework during her free blocks, "but then I am so tired during the day, I want to take naps and then at night I just end up staying up. Because that's how it works better for me, and then I get sleep deprived."
Sonia said on average she goes to bed at 1:00 a.m.
Shayna Kantor, another sophomore, mentioned that stress is a reason why high school students don't get enough sleep.
On the other hand, Jake Goodman, a senior day student said he gets normally eight hours of sleep and one to two hours of homework. As for a strategy to complete his work in time to get enough sleep: "Just get it done," Jake answered.
Jake said a plan that works for him is to do his homework right after it is assigned.
Eric Albanese 20′, advised to use free periods wisely, in case of any conflicting activities outside of school. Eric doesn't always heed his own advice: "Last night I got like five or six [hours]," he laughed.
The data from the survey show that 73.20% of  students think they manage their time well, whereas 26.80% of  students think they can be more productive with their time.
Ryan Tyree, an English teacher, gave his insight regarding how he balances out his homework assignments for his students.
"I don't think it's as common for people to think specifically about what other assignments are being distributed," Tyree responded. "But I do think that at certain times of each trimester, you know, we are a little bit more weary of making sure that the kids have a more balanced load, like towards the end and the midterms."
Chemistry teacher Chris Pelliccia said his aim is "to give students what would be a manageable amount if they had my amount of homework in all of their classes."