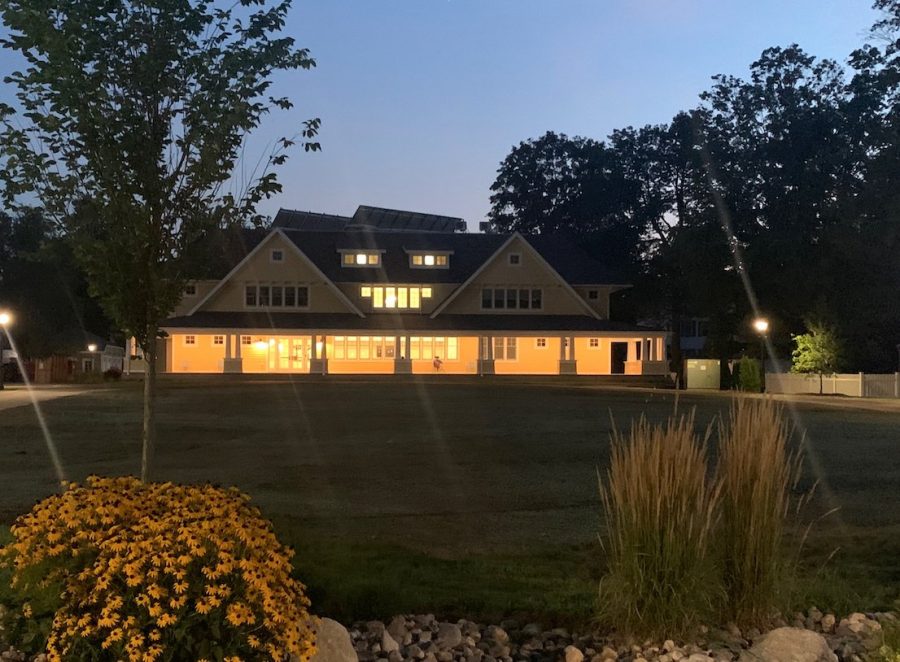 With leadership applications submitted this past Friday (April 1), Williston students are already discussing next year's dorm placements.
For boarders at Williston, many are considering the important proctorship position. Other leadership positions include student mentor, day student proctorship, and admissions intern. Talk about the next school year comes of course with talk of where to live.
The newest girls dorm, EMV, opened in 2020, marking the finishing of Williston's residential quad. However, there are three other girls' dorms, including Wold house, formerly known as 194, Memorial Hall East, and Hathaway House. Each dorm has its own distinct identity students consider when choosing where to live. For boys, the options include Ford, John Wright, John Hazen White, and Memorial Hall West.
Dore Adeosun, 17, a junior from Lagos, Nigeria, cannot imagine living anywhere other than EMV, where she has lived for both her years at Williston.
"I would cry blood if they put me in Mem next year, I'm not joking," she said. For Dore, bathrooms and room size are important factors in her decision.
"I need a nice bathroom," she said. "I just feel like EMV is comfortable in that sense."
On the other hand, Averie Cramer, 17, a junior from Bermuda, loves living in Mem.
"I would say that the culture and energy in [Mem] is very chill," she said.
On the topic of potentially living in different dorms next year, both students had differing views. Averie would be open to trying out a new living situation.
"Mem will be my top choice but I feel like if I am put into EMV it's meant to be," she said. "Part of me wants to try a new dorm, which is why I'm kind of open to not getting my first choice."
Contrastingly, Dore feels strongly about staying where she feels at home.
"I don't even want to think about being anywhere else," she said.
Kate Garrity, Dorm Head of Mem East, Assistant Dean of Students, and part of the team that works to manage the leadership application process, said taking students' wishes into consideration is vital to the matching process.
"We don't want people to be in their last choice dorm, that doesn't make for a happy community," she said.
According to Garrity, "The trend we notice the most is people want to live with their friends and their class. That could change though, because the three choices could not be more different experience wise."