When Tempers Boil Over in Sports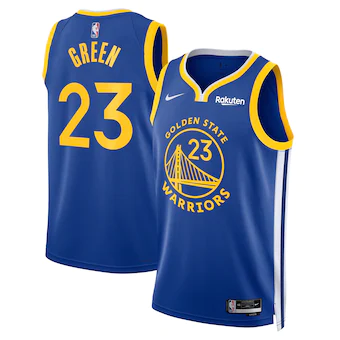 Fights are part of sports. Always have been, always will be.
On Wednesday, October 5, the Golden State Warriors were holding a private practice. At said practice, 23-year-old guard Jordan Poole and 32-year-old forward Draymond Green were jawing at each other before Green started to walk towards Poole. Once Green got up in Poole's space, Poole shoved Green away from him, prompting Green to punch Poole in the face.
The security footage of the practice was leaked to TMZ within days of the incident, and spread like wildfire around social media, accumulating more than 34 million views on Twitter.
The Warriors are fresh off winning an NBA championship, Green's fourth in the last seven years with the squad. Green has been instrumental in all four rings as a terrific passer, defender, and locker room leader. He is at the pinnacle of success in his field.
Green took some time away from the team after punching Poole, but will not be suspended by the team.
Senior Henry Foster disagrees with this decision.
"It sets a bad example for people around the league," he said, "making them think it's okay to fight with your teammates."
Junior Calvin Klumpp does not feel like the situation is a big deal, and agrees with the Warriors' decision.
"Its just him having an argument that turned physical with his teammate," he said.
Similar to Draymond Green's fist, the NFL season in full swing.
The Las Vegas Raiders have had a rough start the the year, falling to 1-4 on Monday, October 10 losing to the Chiefs 30-29, much to the chagrin of wide receiver Davante Adams.
As Adams furiously stormed off the field, photographer Ryan Zebley stood in his way, attempting to capture Adams' fuming exit. Adams proceeded to shove the photographer
to the ground and kept walking; the photographer was later admitted to a hospital due to the minor injuries he suffered as a result of the push.
Adams later apologized on Twitter. "That's not me," he wrote. Adams is now facing misdemeanor assault charges pressed by the photographer.
Long time Davante Adams fan and jersey owner Luke Richardson was hurt by Adams' actions.
"I was sad to see it because I have a lot of respect for him," Luke said. "I think a little bit less of him now."
Adams joined the Raiders this past offseason, leaving behind his MVP quarterback, Aaron Rodgers, on the Green Bay Packers. In the eight years Adams played for the Packers, he made the playoffs six times. Adams is accustomed to winning, so this seemingly new behavior from him could be a result of his lack of this much failure in years past.
High tensions in sports are not exclusive to the professional level. A few weeks ago, there was a scuffle in a soccer game between Williston and Westminster.
Boys Soccer Captain Luke Ballard saw the fight as a learning experience for the team.
"It made kids more disciplined and aware of their emotions," Luke said. "If there was another fight I think we would do a better job of staying calm and containing our team and emotions."
Luke's emphasis on emotions shows how influential they can be to one's behavior in an athletic contest. Keeping emotions in check is not something that just happens, and as seen with Draymond Green, Davante Adams, and the Williston Boys Soccer team, emotions can boil over easily.
Leave a Comment