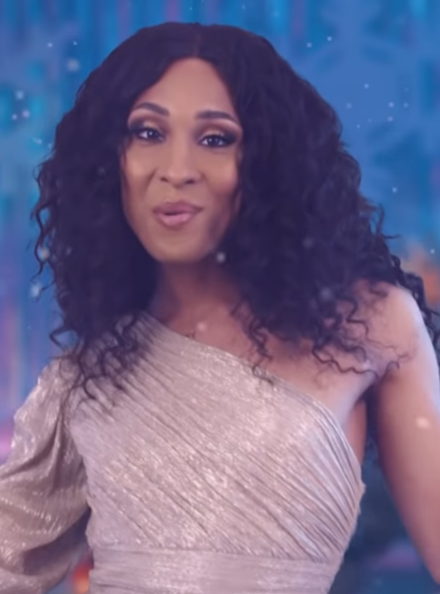 Hollywood awards are not only for cisgender white people anymore.
During the 79th Golden Globe awards, a diverse group of actors were recognized for their work in the television and film industry, including MJ Rodriguez.
On Jan. 9, the Hollywood Film Press Association honored the best film and American television of the year. Rodriguez was awarded the title of "Best Actress in a TV Drama" for her performance in "Pose," making her the first transgender woman ever to receive this acknowledgement.
O Yeong-su was recognized for his performance as player No.1 in the TV show "Squid Game," making him South Korea's first award winner.
Michaela Antonia Jaé (MJ) Rodriguez, actress and singer, kicked off her acting career with a role in the theatre production of "Rent" as Angel Dumott Schunard in 2011. After her transition, MJ reemerged in the artistic world as a female actress. In 2017, Rodriguez was cast in the series "Pose" in the lead role of Blanca Evangelista.
Following her win, Rodriguez thanked the Golden Globes organization on social media and expressed encouragement towards the LGTBQ community to follow in her footsteps.
"This is the door that is going to open the door for many young talented individuals," Rodriguez wrote in an Instagram post. "They will see that it is more than possible. They will see a young Black Latina girl from Newark, New Jersey who had a dream to change the minds others would WITH LOVE. LOVE WINS. To my young LGBTQAI babies WE ARE HERE the door is now open now reach the stars!!!!!"
Sage Friedman, a senior day student from Florence, Mass., has closely followed Rodriguez's performance in one of their favorite TV shows, "Pose," and believes her win might mark a turning point in the entertainment business.
"I love MJ. She is so inspiring to me, as a young trans actor and artist," Sage said. "Watching her win feels hopeful, it feels like the awards show exclusivity culture might finally begin to change … like people like me are being seen."
The Hollywood Film Press Association was founded in 1943 by journalists from around the world and based in Los Angeles, with the idea of creating an organization that would better distribute cinema news to non-U.S. countries. Since the first Golden Globe award was granted to Paul Lukas in 1944, cinematic pieces and acting performances have been applauded on a yearly basis.
Throughout the years, some individual actors have challenged the conventional standards for winners: in the 1960s, Omar Sharif, from Alexandria, Egypt, took home three awards for his lead role in "Doctor Zhivago" and a supporting role in "Lawrence of Arabia." Barbra Streisand made history in 1970 as the first of two women that have won "Best Director." In 1987, Marlee Matlin, a deaf actress who played a student in the movie "Children of a Lesser God," accepted her award for "Best Actress" in sign language.
Belén Degener, six-year senior from Southampton, Mass., believes that with the recent appearance of diversity in the entertainment industry, people will begin to understand that the United States "is not just one specific caricature, but a lot of people of different backgrounds," which should "not [be] feared but embraced, and [people should] see the value of that."
Among the winners of this year's Golden Globe awards are: in the film category, "The Power of the Dog" earning multiple nominations and three wins; "West Side Story," which was also awarded three prizes. The television show "Succession" had both the most nominations and the most wins of the category, earning three awards, closely followed by "Hacks," which received two.