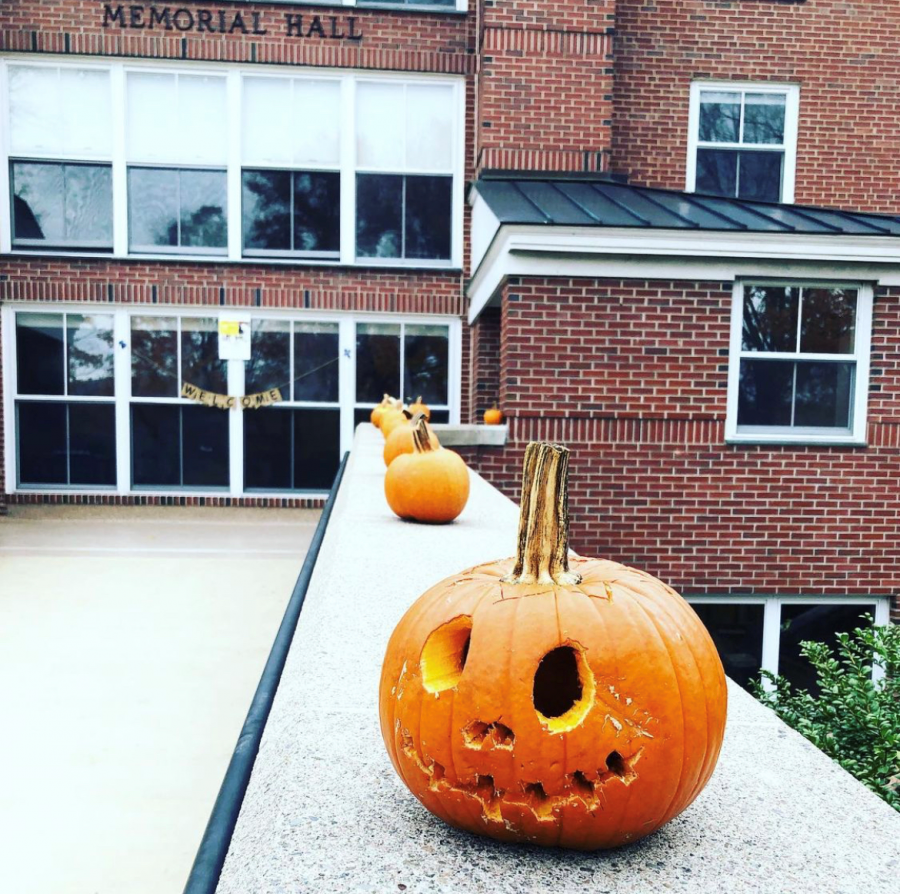 As the leaves begin to change, Williston is getting ready for all of its traditional fall festivities.
After missing out on some of these last year, students and teachers alike are ready to experience them in full force again. Some students have yet to truly experience fall on campus.
Some of the most popular festivities include the Harvest Fest and the Haunted House. The Harvest Fest took place Saturday, Oct. 9, and the Haunted House was Saturday, Oct. 30.
Erin Davey, Assistant Dean of Students and Director of Community Life, organized this year's Harvest Fest.
"There are a couple inflatables, there's going to be laser tag, there's going to be jousting and gaga ball, hot apple cider, cider donuts, Batch [ice cream truck] again will be there, pumpkin carving and pumpkin painting, and fire pits," Davey said. "So there's an opportunity to play and be silly and have fun."
Another fan favorite is the Haunted House, put on by the Wildest Cats, a group who works to plan student events. The Haunted House, located in the Schoolhouse, features student actors dressed in scary costumes, attempting to frighten students who pass through. The Haunted House was a new event created last fall during the Covid year.
Davey plans to make this year's Haunted Schoolhouse better than last year's.
"Hopefully it's just as fun, just as spooky, just as awesome," she said.
Natalie Stott, a senior boarder and leader of the Wildest Cats, discussed this year's theme.
"We are definitely going to try to make it a different theme or something along those lines," Natalie said. "I also think we will try to step it up, maybe use multiple floors of the Schoolhouse, just make it even better than last year."
Davey has plans to give seniors an opportunity to step up and make it a senior-led event. Unlike last year, the only people acting in it, Davey explained, will be seniors. "It will be a fully senior tradition and that's the goal."
In addition to these events, Williston also offers off-campus trips to allow students to fully experience fall in Western Mass.
However, if you are a day student, there are plenty of fall festivals and events across Western Mass. Each year, Six Flags New England in Agawam, Mass. holds a season-long event called Fright Fest.
Fletcher Farm in Southampton, Mass., is another local farm where people can pick pumpkins, take home mums, and chose from their variety of crops at the farm stand including cornstalks, hay, and straw.
Other nearby places to enjoy during fall are Bashista Orchards in Southampton and Pumpkin Valley Farm in Southwick.