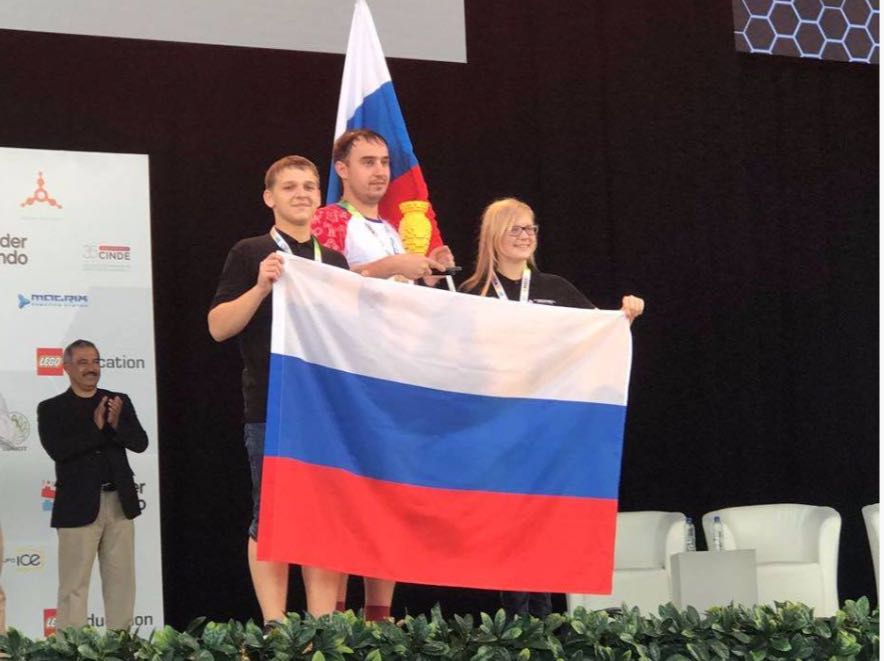 When Anfisa Bogdanenko graduates, Williston will be losing an extraordinary STEM student. But as expected, Anfisa has concrete plans to further her career in computer science and engineering.
Anfisa was a well-rounded student who always put effort into school, but she told The Willistonian she had no passion, so a few years ago she decided to start "exploring."
In 2015, she was introduced to the Center of Robotics Development in Vladivostok, a small city in far Eastern Russia. It was a small organization that helped children participate in robotics competitions around Russia. Children had access to coaches to help build their skill, building blocks, and Lego Mindstorms kits.
Lego Mindstorms is a plastic robotics kit that contains a programmable brick with eight ports to plug wires. These wires can connect to motors and sensors which can carry out multiple tasks. Anfisa started with the basics, only assembling the plastic pieces into a robot, not requiring any sort of code.
From there, she learned to build computational power within the programmable brick to allow robots to function autonomously. Her talent and ambition grew.
In 2016, Anfisa started competing in the World Robot Olympiad (WRO) at the national level and won National Champion (Russia) both in 2016 and 2017. In the WRO, competitors are tasked different challenges that requires them to work in a team of two or three people to completely assemble a robot in a set amount of minutes. The newly-assembled robots are then assigned different challenges that measure  speed and reliability.
Anfisa decided to enter the WRO at the global level in 2017 under the team name Axiom. Excited to represent her country, she started to adjust the sensor values to the new environment to ensure her team's assembled robots ran smoothly. During the second day, while competing in the general challenges, she noticed that she started to fall ill.
With a high fever, Anfisa decided to continue on with the competition. The task was complicated: the robot was required to organize various of amounts of small objects of different colors and shapes in a tidy yet speedy manner.
Anfisa noticed that she might've been able to increase the robot's speed by decreasing its reliability, but it was risky, "We ended up playing a gamble because our program was reliable, but we got rid of some of those double checks and decided to make it faster. We ended up winning by a second," she told The Willistionian.
Filled with doubt, Anfisa could not believe the results of the competition.
"I thought it was a mistake," she said. "It felt surreal just to see my team name on the top of the leaderboard. I knew that our team was strong but I didn't know exactly where we stood among the other teams. We were never at the top of the leader board."
Even though winning the World Championship was a major achievement for Anfisa, she said the event was also "emotionally taxing."
Anfisa decided to take a break from competitive robotics in order to broaden knowledge in other fields. "It took me quite awhile to get an even footing again, but the way I did it was through trying new things," she said.
Later, Anfisa decided to co-found an organization, AXIOM, "where we, the teenagers who went through bright tech experiences, encourage others to follow our footsteps," she said.
She felt as if it was important address the Russian community in the far Eastern side of the country, as it is underdeveloped compared to Moscow and St. Petersburg.
Named after the winning team of the WRO 2017 World Championship, AXIOM specializes in online courses, mentoring, and preparing teams for future competitions.
"The motivation that keeps the AXIOM community going today is our will to show people that they can go places if they know STEM," Anfisa told The Willistonian.
Anfisa joined Williston in 2019; now a core member of the robotics team here at Williston, Anfisa works in the Robotics Lab in the library basement. Mac Kongsomjit, a fellow robotics teammate, praised Anfisa's strong work ethic.
"She is very passionate," Mac said. "It sort of surprised me as she was a relatively new member to the team and was very willing to put in a lot of hours."
Anfisa has plans to study computer science and engineering here in the U.S., but has no concrete plans on what she would like to do after. She does plan on eventually returning to her hometown, Vladivostok.
"I don't want to abandon what I left in Russia," she said. "I am attached to those people who I left. I want to help those people, I want to help my region."