Self Driving Car Program Put on Hold After Death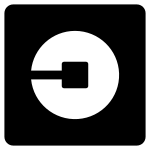 Hang on for a minute...we're trying to find some more stories you might like.
Uber's new self-driving vehicle was demoed, and quickly showed it may not be the most efficient, or safest, method of transportation.
In what is believed to be the first death of a pedestrian hit by a self-driving car on a public street, a woman in Tempe, Ariz., was killed in an accident involving an Uber autonomous vehicle on March 18. Uber immediately suspended its testing of such vehicles.
Uber, based in San Francisco, California, had a revenue of $7.5 billion in 2017. But with their current negotiations with Volvo, it seems like they may be in some trouble. They had made a deal worth $300 million; in this deal, Volvo would make cars that drive themselves in order for customers to have an experience without a driver. The way business has been going for Uber, they are supposed to run out of money at some point in 2019; the company continue to earn less money than needed each quarter, according to Business Insider
The initial transaction of $300 involved Volvo making up to 24,000 self-driving cars. They would be Volvo's SUV model, the XC90. Although, Uber does not plan on buying more if the technology is not safe for the pedestrians and passengers. They were allowed to demo their product by state legislation's as long as they were safe to the community, which they have quickly shown they are not, as Elaine Herzberg, 49, was struck and killed while crossing the street.
Herzberg was walking her bike across the street when she was hit by Uber's new vehicle. Although Uber is still facing fallout from the fatal situation, they have settled with Herzberg's family. The details of the settlement will not be released, but Uber is lucky they solved the issue sooner than later. If they were unable to reach a settlement in the time period that they did, then it's probable that they would have paid a much larger sum.
Billy Smith '18 is a frequent Uber passenger and agrees that stopping the testing is a beneficial idea.
"There's no reason to have these self-driving cars, especially when they are being rushed into the streets without the best testing," said Billy. "If I ever got an Uber and there was no driver, there's no shot I'm getting in that car."
Many agree with Billy's views; Cam Jefferson '18 had similar thoughts about these cars without drivers.
"I just flat out don't feel safe without a driver," said Cam. "Cars without drivers are just like a fantasy, and I never really expected to see them on our streets. As terrible as this incident was, I'm really not surprised, these types of cars should never be used in everyday life until they are absolutely perfect."

Connor Power '18, Staff Writer/Editor
Connor Power is a repeat senior who resides in Woburn, MA, but lives in Ford Hall during the school year. In his free time Connor is an avid mini-golfer...