Russian Olympic Curler Caught Doping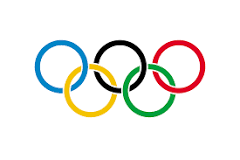 Hang on for a minute...we're trying to find some more stories you might like.
An Olympic athlete from Russia has found himself at rock bottom after he failed a doping test in Pyeongchang.
Alexander Krushelnytsky, a curler representing the "Olympic Athletes from Russia" will now be stripped of his bronze medal for having Meldonium in his system.
The 25-year-old was one of 168 Russians allowed to compete as neutrals at the Games despite the country being banned for previous doping offenses.
A lot of people around Williston had something to say about this after the assembly last week, which shared the same topic, steroids and supplements. The Taylor Hooton Foundation came in to talk to us about what athletes are putting in their body and how it can and will end up impacting them. After the assembly and hearing those stories, plenty of students were willing to share their thoughts.
Minh Le, a junior was confused by the topic. "Why would a curler every need steroids?" he asked. "I know that's what everyone is thinking but I just don't understand. Your country is already being punished for using performance enhancing drugs and you still use these drugs to help with something almost unnecessary."
A lot of people share this same view. Senior Sam Milnes began laughing; he assumed a curler using performance-enhancing drugs was a joke.
What isn't a joke, and what was made clear during the Taylor Hooton presentation, is that often student athletes don't know exactly what they're putting into their body when they buy things like supplements or protein powder,
"That assembly was so eye opening for me. I use protein powder after Athletic Performance in the winter and I have no idea what is in there," explained senior Jack Phelan. "I just tell my mom to get me protein and that's about as much as I look into what's inside. The words are too long to know what they mean and to hear him say those things are scary."