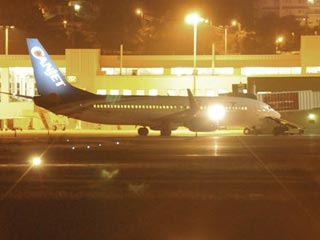 The Omicron Covid variant started spreading around the globe just as many Williston students were returning to campus, which, unfortunately, prevented some of them from making it back to classes after winter break.
Several international students were stuck in their countries due to flight cancellations, delays, or exposure to Covid. A handful of American students also quarantined at home, where they were waiting to receive a negative test that would allow them to return safely to campus.
Faculty members of the community were also impacted by the sudden spread of the variant. Such is the case with John Chiavaroli, a World History teacher, who tested positive before flying back from a vacation on the Pacific Coast of Costa Rica with his family.
The Willistonian spoke with Chiavaroli via email while he was still quarantining in Costa Rica.
"I had very mild symptoms thankfully," he said. "I miss them [his family] a lot but the time passed quickly, and I look forward to seeing them again soon. I am lucky that my case was extremely mild."
Chiavaroli was helped by members of the Williston community, who provided him with a location to safely spend his quarantine.
"I am very lucky … that the Williston community here in Costa Rica really supported me during my quarantine," he said. "I am very grateful for their help."
Alan Rodal, a senior from Mexico City, spent his holidays in Miami, but this did not lessen the travel difficulties to get back to campus.
Alan initially had to move his flight because he tested positive on December 29, but he ended up moving his flight again because of an inconclusive Covid test. When Alan finally got to the airport on Thursday, Jan. 6, a quite annoying surprise was waiting for him: his flight was cancelled.
Fortunately, Alan was able to catch a flight leaving the same night to Hartford, but once again he had to change his plans for the transportation to school.
"I was pretty annoyed," Alan said. "It is pretty maddening getting flights delayed and canceled, and worse, not finding out about a cancelation until you are already at the airport."
Kaitaro Hori, a senior from Tokyo, told The Willistonian about his close experience with Covid once he got back to campus.
Kai tested negative twice before flying to the U.S. and only tested positive when mild symptoms started showing up a couple days into his arrival on campus. The protocols required him to take a PCR test, which showed up positive and led him to immediately quarantine.
Kai noticed the effects of quarantine on his mental health.
"It sucks … I definitely feel like I'm trapped here," Kai said. "It is the longest quarantine I've ever gone through, and you actually lose track of time at some point in quarantine because like every day is the same."
Williston implemented strict protocols for returning, including a negative antigen test up to 24 hours prior to arrival on campus. The results of these tests and the delayed return to campus of many students led the Head of School, Robert Hill, to decide to return remotely for the first week.
On Thursday, Jan. 6, the entire community underwent a PCR pool testing protocol to secure a bubble around campus, and 14 positive cases were revealed. These boarders were either sent home to self-quarantine or put in unoccupied dormitories to spend their quarantine.