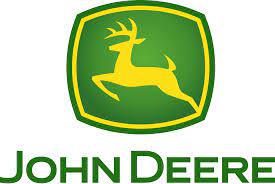 The U.S. workforce is in a heated battle with their employers, catalyzing the possible collapse of multiple major corporations.
More than 100,000 workers nationwide have gone on strike from a wide range of companies including Kellogg's, John Deere, and health care giant Kaiser Permanente. Workers on strike are fighting for better pay and working conditions.
Kellogg's employees are striking over a new contract ordering factory workers to take up to $13 pay cuts off of their hourly wages, according to Forbes.
According to Kevin Bradshaw, the President and Union organizer of an Omaha Kellogg's branch, "Thirty percent of [our]employees are on a lower tier making eleven, twelve dollars an hour less, higher insurance premium, less vacation, lower vacation pay," he told Forbes.
Bradshaw added, "… we're all about the equalization of wages, we want to bring those thirty percent up to the higher tier level of workers. The company's proposal was to eliminate that thirty percent cap and eventually get everybody on that lower tier [wage] while the company is making record profits."
The 30 percent of Kellogg's employees receiving lower wages are newer employees while the other 70 percent are tenured workers planning to retire out of Kellogg's, called "legacy employees," according to The Huffington Post.
While over 1,400 employees of Kellogg's 34,000 employees are on strike, the company is already trying to hire replacements.
On Indeed.com, the popular job posting site, Kellogg's has a new advertisement for 1,500 openings. Most on strike see that they're being replaced, and they're worried, according to Forbes.
Kellogg's is not the only one struggling to make their workers happy. Agriculture and construction machinery producer John Deere has over 10,000 of its employees on strike after refusing a contract that did not meet wage and retirement goals set by union members, according to The Washington Post.
Chris Laursen, a tenured John Deere plant worker from Ottumwa, Iowa, told The Washington Post that now is the perfect time to be on strike.
"The labor shortage is in our favor too," he said. "Deere can't hire enough people with the package they're offering right now."
Jen Hartmann, a spokeswoman for John Deere holds an optimistic view in the outcome of this strike for everyone.
Hartmann seeks a plan between corporate and factory workers that would "put every employee in a better economic position and continue to make them the highest-paid employees in the agriculture and construction industries," she told The Washington Post.
According to Grant Gerlock, a reporter for NPR, John Deere is hoping to end this strike as soon as possible.
"Economists say the pressure is on John Deere to end the strike quickly," he said. "The company needs to keep production lines moving while farmers have the cash to pay for new equipment and big infrastructure plans are considered in Congress."
Most employees and unions view now as the perfect time to strike and demand change, as they have lots of leverage from the already tight job market Covid has created.
These ever-expanding strikes remind most of pre-Covid times, when over 485,200 workers in 2018 and 425,500 in 2019 went on strike over wages and working conditions, according to the Bureau of Labor Statistics. 2018 saw the largest work stoppage since 1986 due to growing resentment in public school teachers' unions.
According to The Washington Post, the teacher "strike tsunami" was decades in the making, as state budget cuts pressed schools to save money, especially on salaries.
Julie Greene, a historian at the University of Maryland, told The Economist, "Not only had teacher pay declined since the late 1990s, class sizes had grown larger. The working conditions for teachers and the learning conditions for students had declined really radically."
Teacher strikes ended, of course, with settlements between states and teachers' unions. For example, according to Vox, Arizona's teacher's strikes ended when the state legislature handed over a 20 percent pay raise over three years, plus extra funding for school buildings and programs.
2019 also reported relatively high work stoppages as even more teachers in areas such as North Carolina, West Virginia, Los Angeles, and Chicago rallied for the same desires as the teachers in 2018. Along with this new batch of teachers came employees from Stop & Shop, AT&T, and medical center workers.