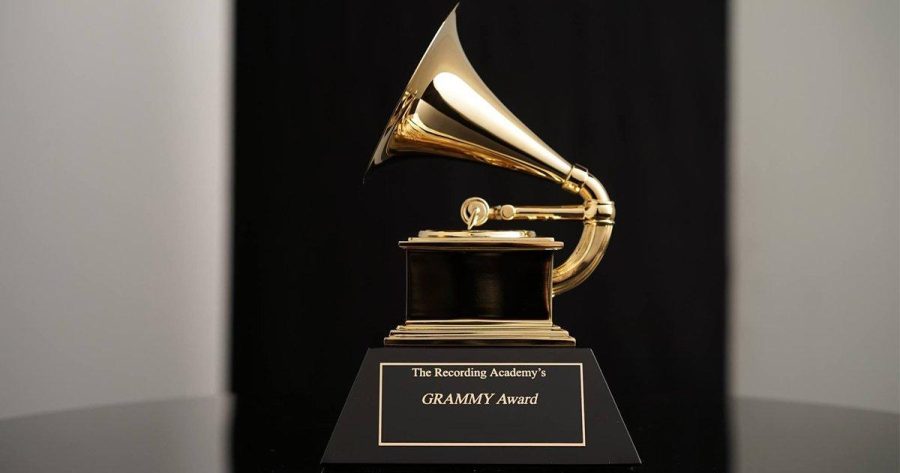 The 64th Annual Grammy Awards saw Jon Batiste, Silk Sonic, and Olivia Rodrigo take home wins in the four major awards, but left room for plenty of snubs and surprises.
The show took place on Sunday, April 3 at MGM Grand Garden Arena in Las Vegas. There were plenty of big names nominated such as Ed Sheeran, Billie Eilish, Lady Gaga, Kanye West, and more. And, as always, there were artists many thought were robbed of a win.
The original date of the show was set for January 31, but with the Omicron variant posing a threat, the Recording Academy and CBS opted to move the show to a later date, while still allowing a live audience.
The "Big Four" awards consist of Album of the Year, Record of the Year, Song of the Year, and Best New Artist, followed by a variety of awards typically divided up by genre.
This year, Album of the Year went to Jon Batiste for his album "We Are." Batiste beat out a number of big names and albums, including "Planet Her" by Doja Cat, "Happier Than Ever" by Billie Eilish, "SOUR" by Olivia Rodrigo, and "Montero" by Lil Nas X.  Batiste's album may have won album of the year, but he did not take home the award for best R&B album.
William Chalfant, a junior day student whose favorite artists are Kanye West, Tyler the Creator, Playboi Carti, and Yeat, was surprised with Batiste's win in the category, however he credits all artists nominated for their talent.
"I was not familiar with him before last night. I also know how popular and universally listened to "SOUR" and "Planet Her," were so I expected one of them to win," he said. "I don't put much stake into academy awards given how talented every nominated artist is and how subjective the awards are, so I was impartial for every award."
Olivia Rodrigo, despite missing out on Album, Record, and Song of the Year, took home the award for Best New Artist. Rodrigo beat artists like FINNEAS, The Kid Laroi, and Saweetie. Rodrigo also took home Grammys for best pop vocal album for "SOUR" and pop solo performance for "driver's license." Rodrigo, 19, got her start with her breakout song "driver's license" released January 8, 2021.
Cora Webber, a senior boarder from Johnston, Rhode Island, understands people's surprise with Rodrigo's loss in the other three major categories.
"I am actually surprised that she didn't win because I feel like a lot of people were expecting her to win, so I feel like that came as a shock to a lot of people," Cora said. "But, it's okay because she's young."
Silk Sonic, an R&B duo composed of Bruno Mars and Anderson .Paak, took home both Record and Song of the Year for their hit song "Leave the Door Open." The duo beat out numerous songs including "Bad Habits" by Ed Sheeran, "Happier Than Ever" by Billie Eilish, "driver's license" by Olivia Rodrigo, and "Peaches" by Justin Bieber ft. Daniel Caesar.
Billie Eilish was considered one of the biggest snubs of the night; she didn't win a single award for her seven nominations after winning all major categories over the past two years.
Ava DeCoste, a junior from Marshfield Mass., was shocked that Eilish did not take home a single award, especially in the album categories, for her album "Happier Than Ever."
"I was sad to see that "Happier Than Ever" didn't win because [Eilish] clearly worked really hard on the album and I think she deserved to win a Grammy with it," Ava said. "It honestly made me angry that the album wasn't recognized for how excellent it was."