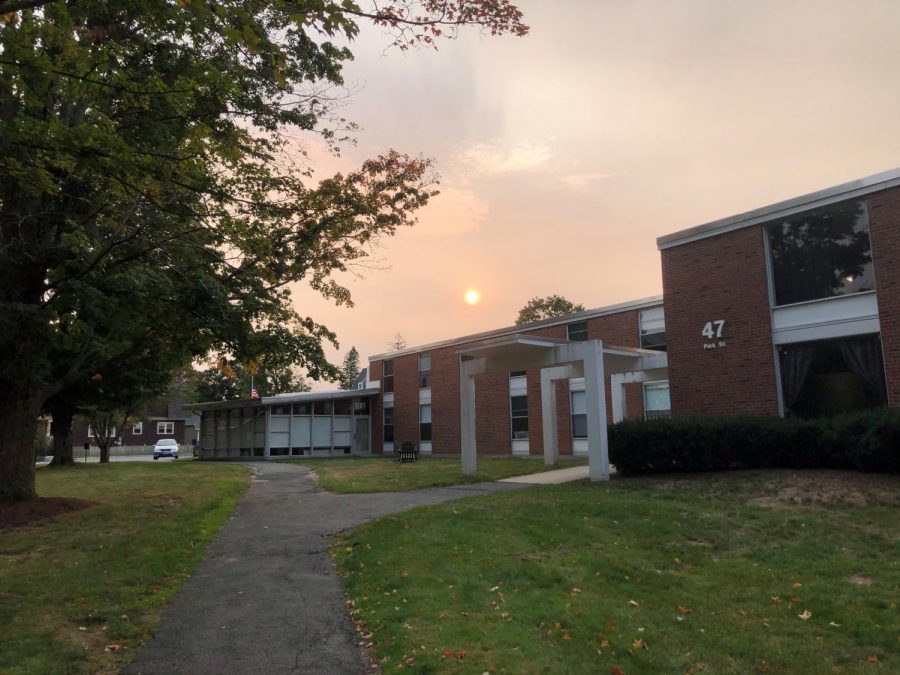 Wildfires are raging across the West coast of the United States right now causing millions of acres of damage, and a heated political debate on climate change.
According to CBS News, at least 35 people have died due to wildfires in California, Oregon, and Washington. In addition, Portland, Seattle, and San Francisco currently are three of the top five worst cities in the world for air quality.
Many reasons for these wildfires, the largest of which is known in California as the August Complex fire, have been proposed, almost all of them involving climate change. The core cause of the worst fires starting was a rare lightning storm in California.
The fires have destroyed over 3,400,000 acres and damaged or destroyed over 6,500 structures, according to fire.ca.gov.
Fires are very normal in parts of California, and in some ways beneficial to the environment. However, the magnitude of these fires is doing more harm than anything else, destroying countless square miles, homes, and lives.
Barbara Rose Bettison of Eagle Creek, Oregon had to leave her farm due to the fires. She told The Sacramento Bee she had never seen anything like it.
"It's terrifying. We've never had any form of natural disaster," she said.
Benning Johnson, a Williston junior, is worried the fires will continue to rage on, and is sympathetic to our friends on the West coast.
"I certainly think that not only the fires themselves, but their intensity and severity will continue to get worse," he said. "I feel very sympathetic for the families who have lost homes or loved ones and the firefighters putting their lives on the line to protect others."
Benning feels that climate change played a roll in the wildfires.
"Climate change has accentuated the extremes of weather and created what seems like perfect fire conditions," he said. "With less precipitation due to climate change, droughts have been common and dried out the forest floors where these fires are occurring."
Washington Governor Jay Inslee told ABC he is angry with President Trump's comments on the wildfires. President Trump has expressed his concern with the fires, but has not expressed climate change as a viable cause. He does argue, though, that we've managed forests badly, which many believe is another cause of the fires.
"It is maddening right now that when we have this cosmic challenge to our communities, with the entire West Coast of the United States on fire … To have a president to deny that these are not just wildfires, these are climate fires."
As of September 20, the largest of the fires (the August Complex fire) is 34% contained according to fire.ca.gov .
Weather patterns shift west to east, and have sent smoke all the way from the West Coast to here on the East coast. On Wednesday (September 16) afternoon, the sky over campus was hazy with what local weather channels, including WWLP, confirmed was smoke from the West coast blazes. Local air quality, however, has not been impacted.