Clemson Tigers Take Home College Football Trophy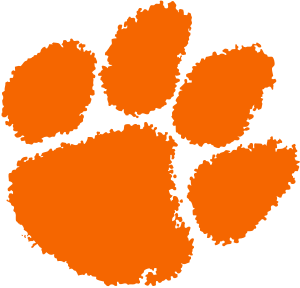 Hang on for a minute...we're trying to find some more stories you might like.
For the second year in a row, The Alabama Crimson Tide and the Clemson Tigers played for the College Football National Championship. This year, the Tigers took home the trophy with a 35-31 win thanks to a last-second touchdown.
The Tigers were out for revenge this year, after losing 45-40 to Alabama last year. In the 2016-2017, the Crimson Tide had a record of 14-0, and the Tigers had a record of 13-1 before the championship game.
The Crimson Tide were favored to win the game that took place on Monday, January 9. However, the Tigers wanted their chance at glory.
When the game started, Alabama struck first. Running back Bo Scarborough had two beautiful rushing touchdowns for Alabama. One was for 25 yards and the other was for 37 yards. Alabama kicker Adam Griffith was able to make all of his extra point attempts and field goals for the Crimson Tide.
True freshman quarterback Jalen Hurts, who is 18 years old, was electric in the game throwing for 131 yards and rushing for 63. He threw a 68-yard touchdown pass and had a 30-yard touchdown rush.
For Clemson, Deshaun Watson took over the game throwing for over 400 yards and rushing for 43 yards. He threw three touchdown passes and rushed for one touchdown. Clemson running back Wayne Gallman also scored a touchdown.